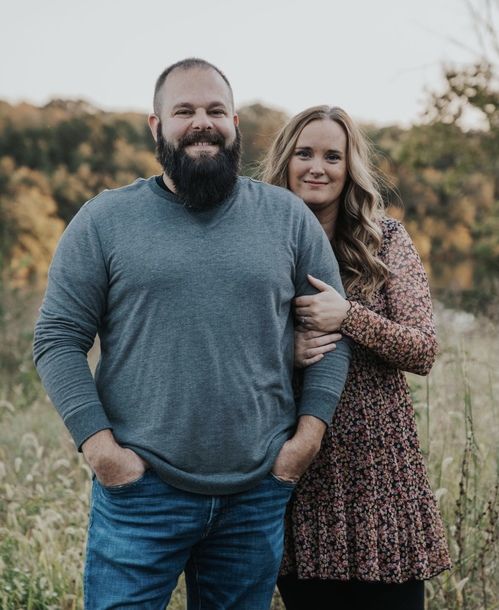 Josh and Allison Cody are the Lead Pastors of Hope Point Church. For over 16 years they have worked side by side in ministry and love seeing people come into a real relationship with Jesus. Simply put, they love people and they are passionate about the Church. They stepped out in faith in 2019 and planted Hope Point in Kansas City. Together, they have three kids, Cade, Maddex and Gracyn. They look forward to meeting you.
Great churches aren't built on the gifts or talents of a few, but on the sacrifice of many.
Community Development Pastor
Justin & Amy have a heart for missions and have traveled the world together sharing the hope of Jesus. Amy is our nursery director and Justin is over all the local and global outreach at the church. They have been married for 5 years and have 3 children: Molly, Valor and Elli.
Their love for people is simply contagious and you can't help but have a good time when you are with them. Paige is our student pastor and together they lead Hope Students on Wednesday nights. They have a big heart for leading the next generation into a real relationship with Jesus.
Justin & Jessica are passionate about reaching kids for Jesus but beyond that, they want to see the whole family unit thrive in life. They are both originally from Texas and have 5 children of their own: Hayden, Holden, Holyce, Addyson & Avery.
They have given their heart to all areas of the church including worship ministry, kids, tech and everything in between. Building a church for un-churched people is what fuels them. They help Pastors Josh & Allison wherever needed. Together, they have one son: Logan.